CWMF The 22nd China Shunde Lunjiao International Woodworking Machinery Fair
2月23日,第22届中国顺德(伦教)国际木工机械博览会在顺德区伦教展览馆正式开幕。据悉,本届博览会为期三天,规划总面积25000平方米,吸引了500多家企业参展。值得注意的是,本届博览会加大了智能智造工业产品的强力引流,展示规模及展品种类都较上一届有大幅提升。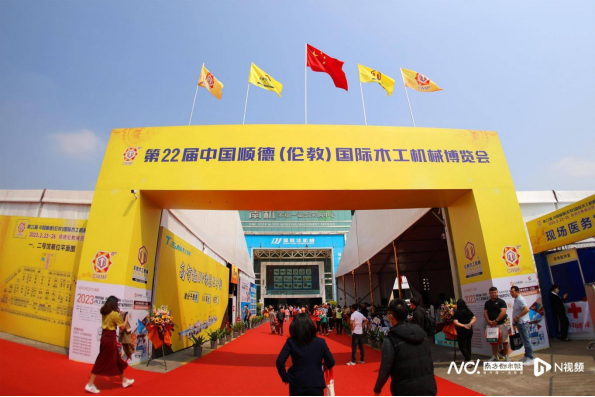 On February 23rd 2023, the 22nd China Shunde (Lunjiao) International Woodworking Machinery Expo was officially opened in the Shunde District, Lunjiao Exhibition Hall. It is reported that the three-day expo, with a total planned area of 25,000 square meters, has attracted more than 500 enterprises to participate. It is worth noting that the expo has increased the strong drainage of intelligent intelligent industrial products, and the display scale and types of exhibits have been greatly improved compared with the previous session.
500多家展商参展
据了解,本届博览会以"乘势而进、赋能产业"为主题,意在积极抓住中国经济稳步复苏的机遇,于危机中育新机,在变局中开新局,使木工机械产业发展稳中求进,进中求远。博览会规划总面积25000平方米,吸引了500多家企业参展,按展览内容分为机械区、配件区和产业链配套区。
"数字化、智能化产业链产品成为主流,智能智造优势逐渐显现"是本次博览会的亮点之一。主办方伦教木工机械商会会长苏泉窝介绍,本届博览会加大了智能智造工业产品的强力引流,无论从展示规模还是展品种类,都较上一届有大幅提升,"博览会借此平台积极引导木工机械企业产品向数字化、智能化转型升级,大力引进智能化配件供应商参展,积极配合企业产品智能智造新布局。"
南海永泰锯业有限公司的摊位就在6号馆,许多新老朋友都前来参加指导交流。
More than 500 exhibitors participated It is understood that the theme of the expo to "take advantage of the momentum and advance, enabling the industry", intended to actively seize the opportunity of steady recovery of China's economy, in the crisis to cultivate new opportunities, in the changing situation, so that the woodworking machinery industry development in stability, into seek far. The exhibition has a planned total area of the 25,000 square meters, attracting more than 500 enterprises to participate in the exhibition, which is divided into machinery area, spare parts area and supporting area according to the industrial chain exhibition content. "Digital and intelligent industrial chain products have become the mainstream, and the advantages of intelligent manufacturing have gradually emerged" is one of the highlights of the expo. Organizers teach woodworking machinery chamber of commerce Su Quan nest, the expo increased the intelligent smart industrial products strong drainage, no matter from the display scale or exhibits type, from the previous session, " expo platform to actively guide woodworking machinery enterprise transformation and upgrading of digital, intelligent, vigorously introduce intelligent accessories suppliers, actively cooperate with enterprise products intelligent smart new layout."
Our factory Yongtai Saw Co., Ltd carried Lamboss and Yotec, taking part in this fair, our first fair in 2023.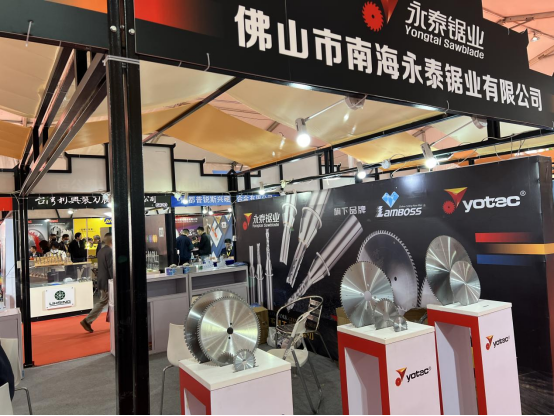 Ours is in the 6th hall, quantities of agents and new friends came and visited our booth and factory.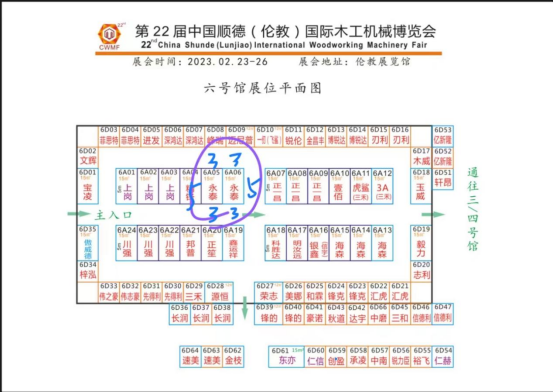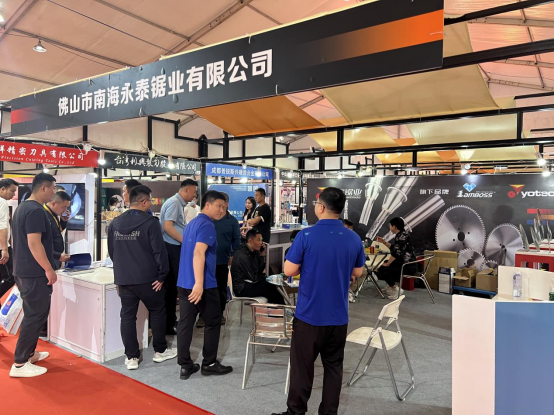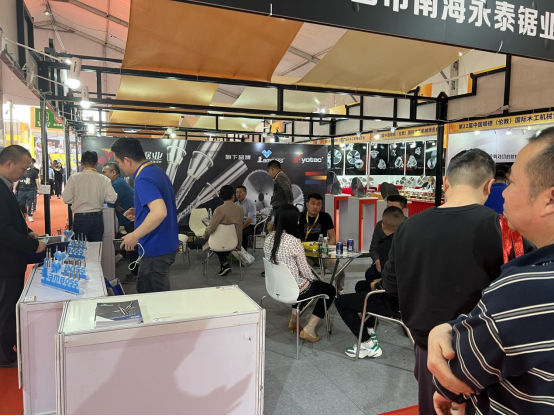 这是一次盛大的团聚和相识的机会,永泰锯业永远欢迎您。
It is a marvelous opportunity for both suppliers and visitors to get together, exchanging ideas and information. You are always welcome to Yongtai~